Hard Permeable Water Pipes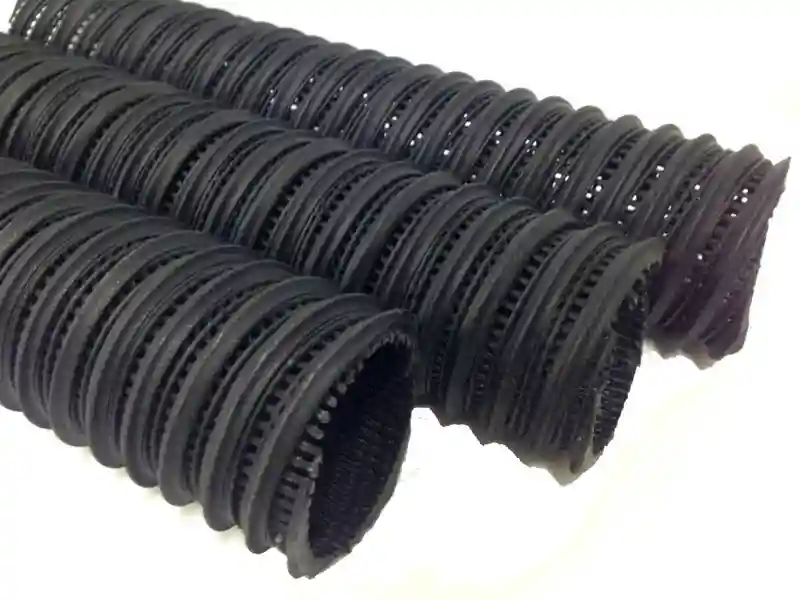 Model:HP00
Product ID:
Hard Permeable Water Pipes (2"):HP002
Hard Permeable Water Pipes (3"):HP003
Hard Permeable Water Pipes (4"):HP004
Hard Permeable Water Pipes (6"):HP006
Hard Permeable Water Pipes (8"):HP008
Hard Permeable Water Pipes (10"):HP010

Material:HDPE
Available Size:2"、 3"、 4"、 6"、 8"、10"
Available Formats:Full permeability, half permeability and one third permeability

Features:
Strong structure with better pressure resistance
Tough and lightweight allowing an easier installation than regular pipese
Better permeability allows for better drainage
Made from durable Polyethylene
Add to inquiry
High-Quality Hard Permeable Water Pipes from BIN FEN
Efficient Drainage Solutions for Your Garden:
BIN FEN proudly presents premium perforated garden drainage pipes, designed to optimize water drainage in your garden. Our high-density polyethylene (HDPE) pipes offer superior strength, better pressure resistance, and excellent permeability. With a range of sizes and formats available, you can trust BIN FEN to provide the perfect solution for efficient and effective drainage.

Tailored to Meet Your Drainage Needs:
At BIN FEN, we understand that every garden has unique drainage requirements. Our perforated garden drainage pipes are available in sizes ranging from 2 inches to 10 inches, ensuring compatibility with various garden setups. Choose from full permeability, half permeability, and one third permeability formats, allowing you to customize the drainage capacity according to your specific needs.
Strength and Durability
Built to Withstand Pressure and the Elements:
BIN FEN's hard permeable water pipes are constructed with a strong and durable HDPE material. This provides excellent structural integrity and better pressure resistance, ensuring long-lasting performance even under demanding conditions. Our tough yet lightweight Polyethylene pipes make installation easier than regular pipes, saving you time and effort in setting up your garden drainage system.

Enhancing Water Drainage with Better Permeability:
BIN FEN's perforated garden drainage pipes offer better permeability, allowing for efficient and effective water drainage. The high-quality HDPE material ensures superior water flow, preventing waterlogging and promoting a healthier garden environment. With BIN FEN's hard permeable water pipes, you can maintain optimal soil conditions and protect your plants from excess moisture.
Choose BIN FEN for Premium Perforated Garden Drainage Pipes
Experience Superior Drainage Solutions:
BIN FEN stands as a trusted manufacturer of high-quality perforated garden drainage pipes. With a wide range of sizes and formats available, our HDPE pipes provide strength, durability, and superior permeability for efficient water drainage. Enjoy easy installation and long-lasting performance with our tough and lightweight Polyethylene pipes. Choose BIN FEN as your preferred supplier for premium garden drainage solutions. Contact us today to enhance the drainage capabilities of your garden.