Moss Poles Stick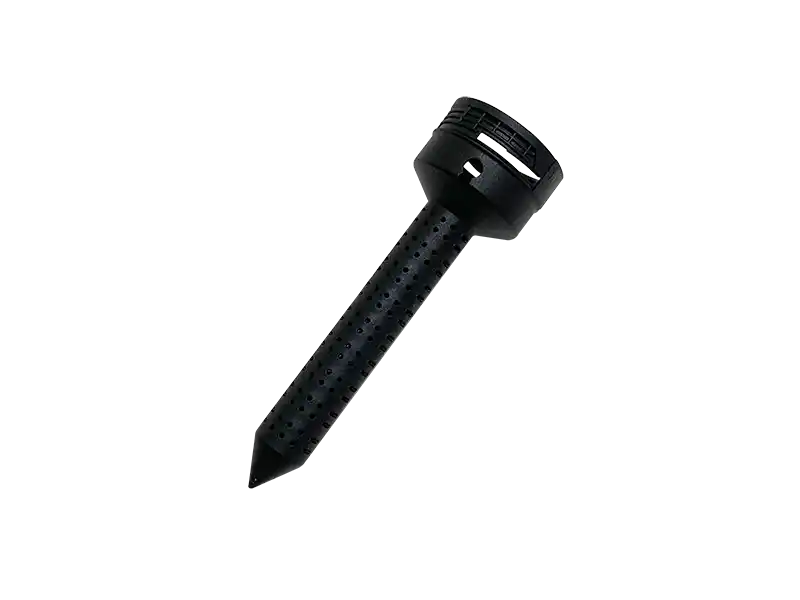 Model:BPCP61-01
Material:PP

Dimension:
Stick Length : 19.5cm Diameter : 6cm
Stick+Moss Pole : Length 53cm
Stick+Cap : Length 21cm

Features:
Can be assembled with the Moss Pole
Can stick into the ground 15cm under to make the pole more stable
Stick has tiny holes so it can also be the small version of Breathable pipe you can place into the pot
Stick+Cap can be use as a fertilizer pole you can stick to the plants you want to fertilizer
Add to inquiry
Product Introduction
1. Enhance Stability and Growth Elevate your green spaces with our cutting-edge moss stick solutions. Crafted from durable PP material, our moss sticks are designed to enhance plant stability and growth. With a stick length of 19.5cm and a diameter of 6cm, these poles can be easily assembled with the moss pole, reaching a total length of 53cm. The innovative design allows these sticks to be inserted 15cm into the ground, ensuring optimal stability and support for your plants.
2. Multi-Functional Design Our moss sticks aren't just poles; they offer versatile functionality too. The stick features tiny holes, making it an excellent breathable pipe that can be placed inside pots. This unique design promotes healthy root growth and efficient moisture distribution. Additionally, the stick, when paired with the cap, serves as a fertilizer pole. Easily stick it into the plants you want to fertilize, providing a steady nutrient supply for their optimal development.
3. Tailored to Your Needs At BIN FEN, we take pride in offering more than just products – we provide solutions tailored to your requirements. With our OEM, ODM, and customized services, you can enjoy moss sticks and moss poles that align perfectly with your brand and specifications. Whether you're a global importer, distributor, or purchaser, our team is committed to delivering high-quality solutions that elevate your offerings and satisfy your clients.
Elevate your landscapes with BIN FEN's premium moss stick and moss pole solutions. Contact us now to explore our customizable options and bring greener, healthier environments to life.