Hanging Pot (multifunctional 5'')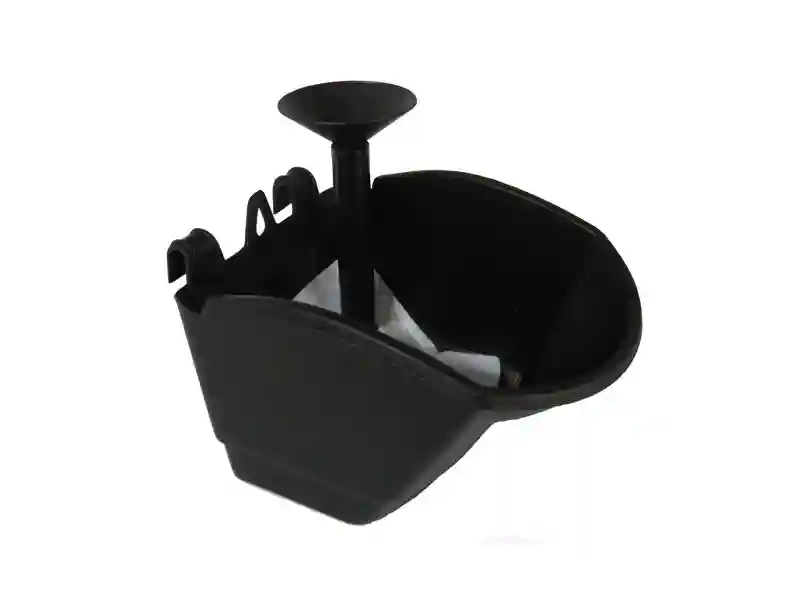 Model:GW2205
Material:PP
Size:18.5x13x11.2cm
Notice:Requires only one irrigation line at the top. Optioanl irrigation kit (filter cloth, pipe and funnel) available.

suggested dimension for wire mesh:spacing length15cm width15cm wire diameters 6mm
Add to inquiry
Discover Superior Green Wall Baskets from BIN FEN
Creating Stunning Green Walls with Ease:
BIN FEN takes pride in being a leading manufacturer of premium green wall baskets. Our multifunctional hanging pots (5 inches) in durable PP material (18.5x13x11.2cm) are thoughtfully designed to simplify the process of creating mesmerizing green walls. With our commitment to quality and innovation, we offer exceptional solutions for easy installation and efficient irrigation.

Versatile and Efficient Design:
Our green wall baskets are crafted to meet the diverse needs of green wall enthusiasts. The multifunctional hanging pots (5 inches) provide ample space for plants to thrive and create a stunning display. Designed with convenience in mind, our baskets require only one irrigation line, streamlining the watering process. For added ease, we offer an optional irrigation kit consisting of a filter cloth, pipe, and funnel, ensuring hassle-free maintenance and optimal plant health.
Precision and Durability
Superior Craftsmanship for Lasting Performance:
BIN FEN prioritizes precision and durability in every green wall basket we manufacture. Our hanging pots (5 inches) are made from high-quality PP material, ensuring longevity and resistance to environmental elements. To enhance the structural integrity, we recommend wire mesh with a spacing length of 15cm, width of 15cm, and wire diameters of 6mm. This additional reinforcement guarantees stability and support for your green wall, making it a focal point of any space.
Choose BIN FEN for Exceptional Green Wall Baskets
Enhance Your Green Wall with Our Premium Solutions:
BIN FEN stands as a trusted manufacturer of superior green wall baskets. With our multifunctional hanging pots (5 inches) in PP material and convenient irrigation design, creating and maintaining breathtaking green walls becomes effortless. Opt for our optional irrigation kit to streamline watering processes. Experience precision, durability, and innovation with BIN FEN's green wall baskets. Contact us today to elevate your green wall projects to new heights.