Plastic Grass Paver(8cm)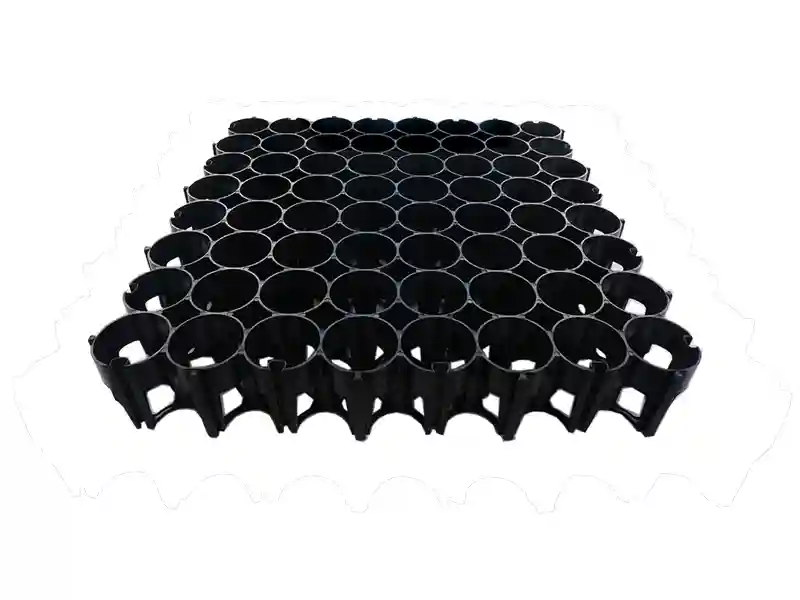 Model:GB50508
Material:PP or HDPE
Size:50 x 50 x 8cm
Our Grass Paver is more ecologically and economically sound compared with traditional concrete grass pavers. Save money with our product as it provides a greater planting area allowing more water absorption and less drainage.

Features:
* Lightweight and easy to move
* Pressure resistance of up to 180 ton/m2 (allowing the weight of most vehicles)
* Save water and spend less money on drainage as a greater planting area allows for more water absorption and retention into the soil
* Our paver planting area covers 90-95% as opposed to traditional concrete pavers covering only 40-50%
* Easy to install requiring no special tools or equipment
Add to inquiry
Environmentally Conscious Choice
Choose BIN FEN's permeable plastic grass pavers for an eco-friendly solution. Made from PP or HDPE, our pavers offer a sustainable alternative to traditional concrete pavers, reducing environmental impact.
Superior Water Absorption
Experience the advantage of our grass pavers in water management. With a greater planting area, these pavers allow for up to 90-95% water absorption and retention into the soil, saving water and reducing drainage costs.
Durable and Easy to Install
Our grass pavers boast a remarkable pressure resistance of up to 180 ton/m2, making them suitable for various vehicles' weight. Lightweight and easy to move, they require no special tools for installation, ensuring a hassle-free setup.

In this article, we showcase the eco-friendly and cost-effective features of BIN FEN's permeable plastic grass pavers, appealing to global importers, distributors, and buyers in need of reliable OEM and ODM solutions for efficient water management in landscaping and construction projects.